I've said it already, and I'll reiterate it, the desert is and will always be my favorite area to homestead in, but why? 
Look at its vast nature; mountains, desert, long open roads, and beautiful weather nearly every day. It's full of homesteading opportunities, just waiting for someone like you to bite the bullet. 
Arizona offers a few pros over other greener states and at a much cheaper cost. There is one thing that you sacrifice on though; water. 
This can be combated, though, and Arizona can be a magnificent place to start the rest of your life with the right mindset and skills. 
What's better, you can be just about as secluded as you'd ever want, something that can be challenging in other states. Let's look at exactly how you can homestead in this desert state. 
How To Homestead in Arizona
Make a Plan
The first matter you should prepare to do is to make a good plan. This plan should include finances, building plans, food and water plans, and other secondary options like electricity. 
It can be difficult to get an outline going, so instead of making it perfect the first round, just start writing. 
If you want to have a three-bedroom cabin, determine the cost and if you can get discounts on bulk orders of wood. 
Moreover, look at the expense of the tools you'll need and other elements such as solar panels. You should also look at water costs because you will have to approach this a little differently.
Livestock, pens, and feed will also take a nice chunk before it starts paying for itself. Having a plan that you can look at and fine-tune along the way is a great way to stay on track.
Buying The Land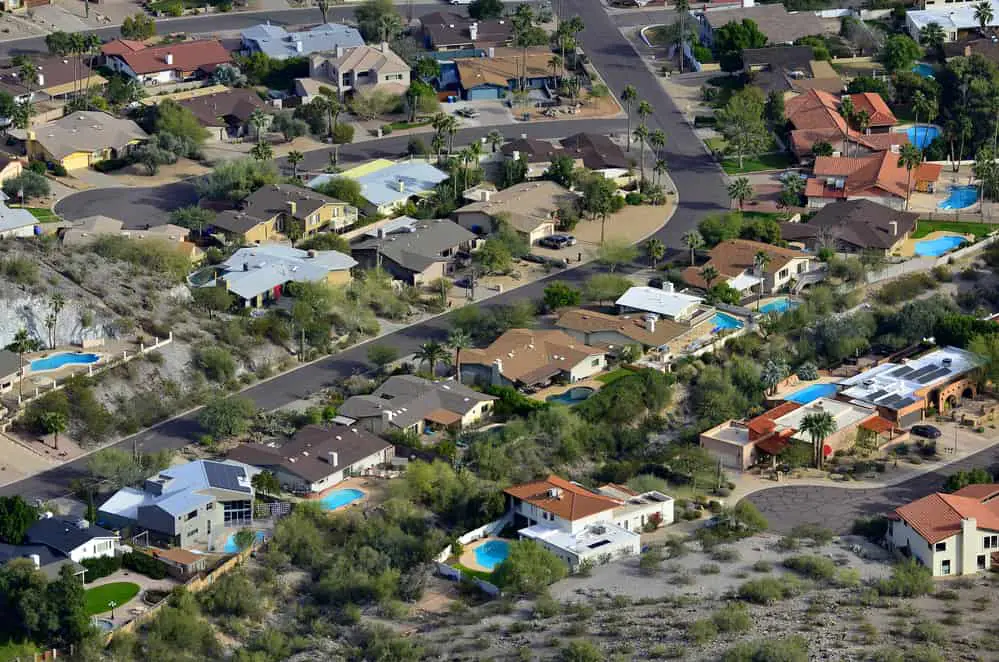 Unlike many other states, Arizona is primarily flat land and desert. Because of this, the land is super cheap. 
In other states such as Alabama, a few acres can cost upwards of ten thousand dollars. Despite this, you can pick up ten acres in Arizona for just a few thousand, albeit in the desert. 
While you're not going to have to travel to town as much as someone who isn't a homesteader, you need to think about how far you want to be from the city. 
I say this because of water; you're not going to get much rainfall, and unless you have a water well, trips to tow for water are required. 
If it were me, I would buy land known to have water plates under the earth's crust. You may not want a well now, but it may be something you need in the future, so definitely consider this. 
Maintaining Water Storage
I can flaunt all of what Arizona has to offer, but one thing I'll certainly lose an argument on is with water, which is why water wells are so helpful.
Arizona does not get much rainfall, making rainwater harvesting systems nearly useless. This makes it necessary to make trips to town, as said before, to maintain water storage. 
This can be done by buying a prebuilt pullable water tank or building your own. You can even use a regular trailer and place a large water tank on it yourself. 
You need to keep in mind that your livestock and garden will use a lot of water. Imagine having several cows, horses, or a large garden starving of water; not acceptable. 
Because of this, you'll need to sacrifice time for a trip that could take hours roughly once per week for water unless you can dig a well.
Growing Crops
Gardens and their crops are usually a massive element of homesteading. Without a garden, you'll need to rely on livestock alone, which is not easy, nor is it healthy. 
Arizona can get both very hot and cold, so finding a good balance between the two is critical. One thing to consider is a greenhouse. 
This can help block some sun rays and heat, allowing the crops to avoid becoming overheated and dying during the summer. 
To combat the heat without a greenhouse, consider covering the garden with light netting, which will help shade the crops while also getting a proper amount of sunlight. 
If you're using water storage to water the crops, place the water storage in a dark, cool area. Hot water can wreak havoc on crops, especially if it's already hot outside. 
Electricity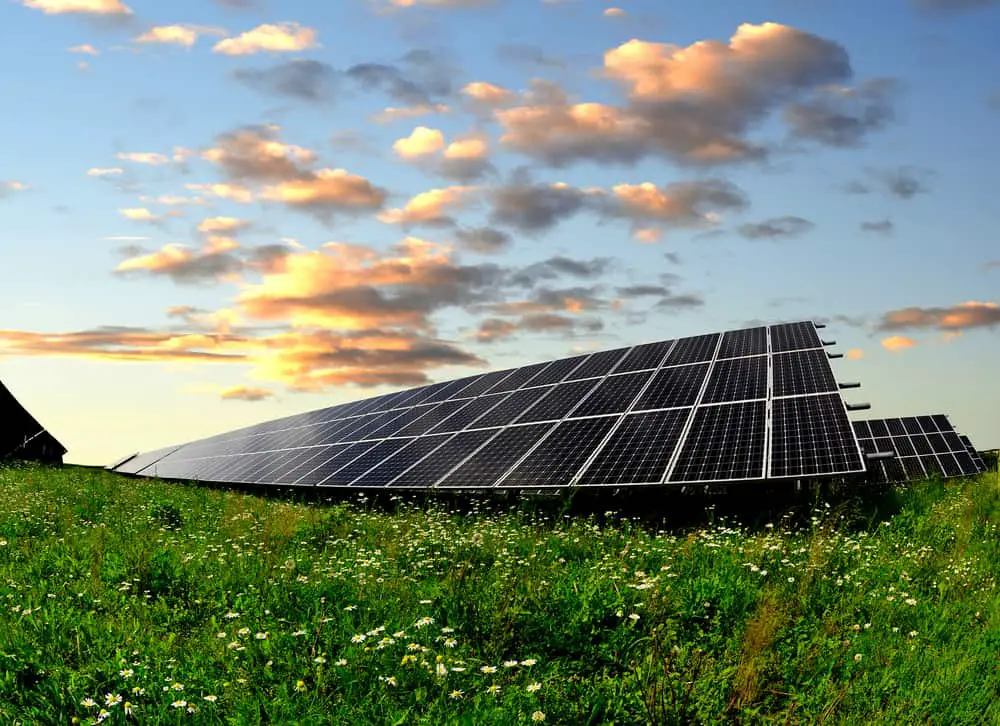 This is where Arizona wins, as the state is known for its overwhelmingly sunny days in every season. 
Because of this, you'll have no problem getting all of the power you need via solar energy. 
It's been said by companies such as SpaceX and NASA that Arizona is an excellent state to place solar panels in to help power the United States. 
The power sourced by the solar panels can help to power tools, electric lawnmowers, outside lighting, automatic sprinklers for the garden, and of course, your home. 
It can also power a satellite TV and the internet because cable and cellular data are out of the question unless you find that cellular signal boosters work.
---
Frequently Asked Questions
Is Homesteading Legal in Arizona?
This entirely depends on the zone and city you plan to homestead in. But in general, it is legal to homestead in Arizona. 

In some states, you have to pay fees, be it for solar energy tax, disconnecting from the grid, and more. Luckily, this is not the case in Arizona unless there is some hidden law out there.

There may be, however, laws that regulate where you can have livestock. Laws can be mysterious, and even though you may think you're outside of the city ordinance, you may not be. 
How Do I Claim Land in Arizona?
Many states offer programs that can lead to you acquiring free land, and Arizona is one of them, though it's a little sketchy.

The law states, and this is not a quote, that you must trespass on land for two years before claiming it under adverse possession.

I don't know about anyone else wanting free land, but I will not trespass for two years to find out if I can legally obtain property.
Are Tiny Houses Legal in Arizona?
Yes, they are legal. This also brings me to another statement. Tiny homes are ideal starter homes to get started in homesteading. 

I say this because tiny homes do not require much water or electricity and are much cheaper to build and easier to move. 

Tiny homes can easily fit three or four adults, as with proper space management, you'd be surprised what one can do with the available but tight space. 
---
Verdict
Arizona is one of the most beautiful states in the nation. And while it has challenges in regards to water, everything else is incredible. 
It's not for everyone, though, especially if you don't want to mess around with taking trips into town for water or don't like the idea of gardening in the desert. 
Some areas are located near towns with a little more greenery, but the cost of land skyrocket, and you lose the seclusion. Overall, it's a solid state to consider. 
If you want the beauty but a little less worry of water, consider Texas or Montana; you get a little bit of both!