Hunting can be a very lucrative way to acquire free wild meat for you and your family on a homestead. It's a fun sport and is somewhat easy to learn as well, with just a little patience.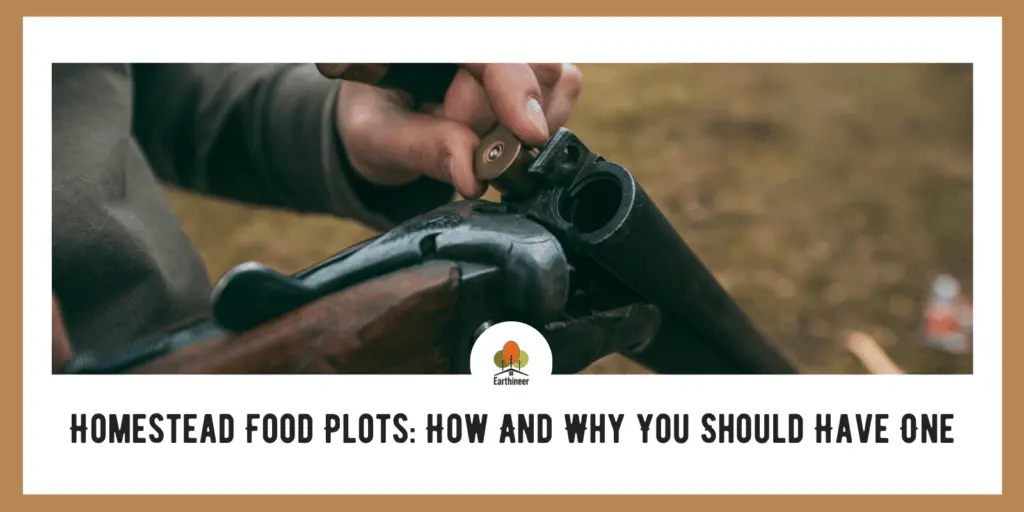 I've hunted my entire life; in fact, I grew up on a 1400 acre hunting club, spending a decade alongside other hunters learning the sport. 
This has taught me a strong lesson that I'm going to share with you today. You don't need 1400 acres to be able to hunt, though.
As long as you're not surrounded by houses or can shoot safely; otherwise, a few acres will do just fine. Plus, you'll have extra meat to add to your food storage cache.
For those who wake up to see deer and turkey grazing their front yards every morning, you know exactly what I mean. 
A food plot, or more than just one, is a great way to get started putting venison on your dinner table, so we're covering a few reasons why you should have one. 
Why You Should Start A Food Plot
Easy To Manage 
If one thing is for sure, a food plot is much easier to manage than most think. After winter, you disc the field, plant near fall, and hunt during winter. 
Most hunters choose cheaper types of seeds to plant for the deer to eat, such as ryegrass. 
There is no watering needed; just let it remain natural, as the deer expect it to be. Other than that, there isn't much management to do to the food plot. 
A Deer Hotspot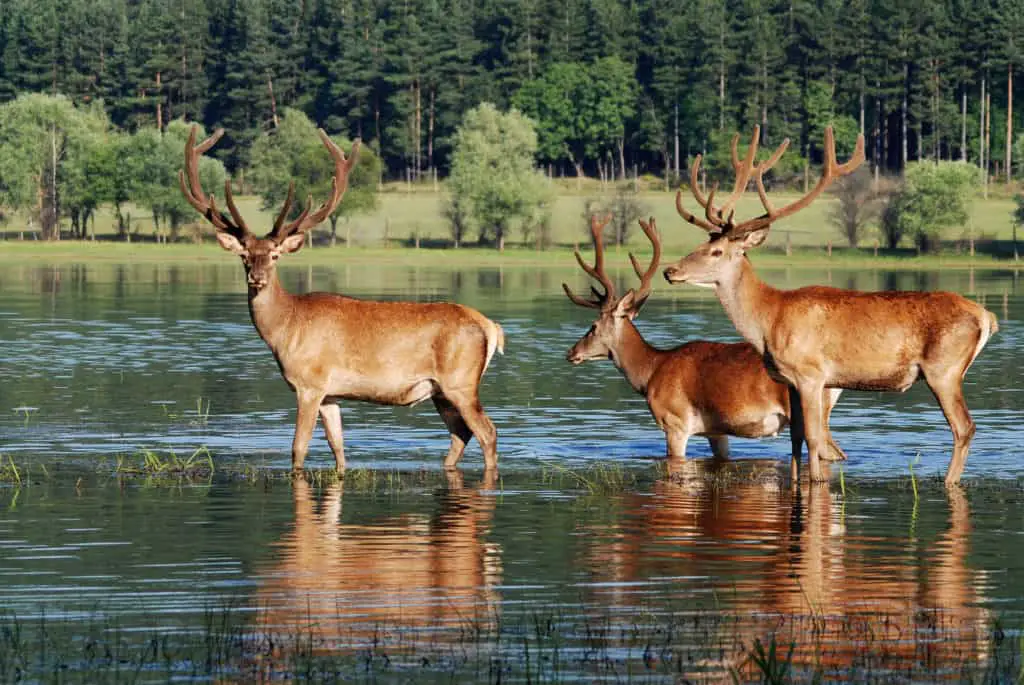 Deer love eating, and they love open fields once they feel safe in a new area. Food plots give deer a spot to socialize, eat, and enjoy the sun, so they're naturally drawn to food plots. 
I've seen some hunters plant specialty seeds, which may be a good idea for small food plots, or for just one or two since volume wouldn't be an issue. 
Nevertheless, if you have a food plot, you're chances of getting that big buck skyrocket.
They're Versatile 
Food plots come in all different shapes and sizes. Some food plots will be as big as ten acres, and others may be as small as just a quarter of an acre. 
This makes a food plot incredibly versatile in terms of what you can do with one. 
I have started food plots in tree clearings, in empty pastures, near creeks, ponds, and more. The potential is truly endless. 
---
How To Start A Food Plot
Choose an Area 
The first thing to look at is where you'll be hunting. Since this is a discussion on homesteads, let's assume you have enough room for a single one-acre food plot. 
If possible, place the food plot at least a quarter-mile away from your home. Moreover, make sure this area is not overly dry or plain. 
If you have an area with pines, creeks, streams, or anything that can add "character" to the food plot, choose that area. 
Don't get me wrong, placing a food plot in a wide-open plain area is acceptable but not preferable. Now that you've found the area, you'll need to clear out the area. 
If safe and legal, cut down any trees, remove the roots, cut out all of the brush, and wait a few months for the debris to die. 
Once the debris has died, disc over them three or four times once a week until everything is naturally absorbed back into the soil. Once this is done, you proceed to the next step.
Planting The Food Plot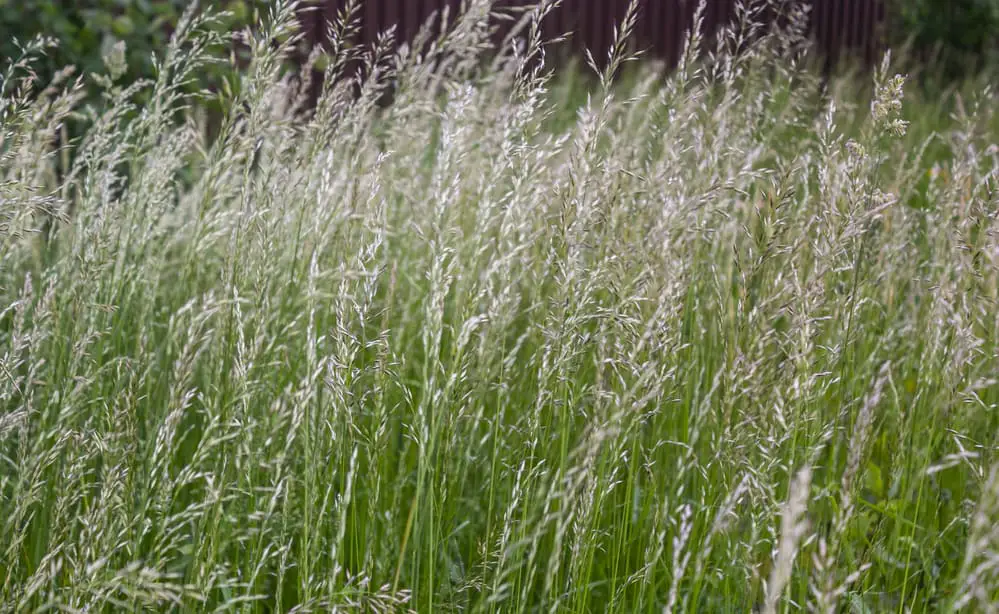 After the food plot is cleared and the debris is gone, it's time to get the food plot ready by planting it. If you use ryegrass, make sure the food plot is moderately covered. 
You do not want to overseed the soil, as the grass will become overgrown and lay over, something that deer does not like. 
You'll want to aim for a light, moderate mix. If the seeds are any closer than an inch or two apart, you're overseeding. Of course, this depends on which seed you use. 
This makes me suggest looking into which seed you prefer and studying how to properly plant it on a food plot. 
This step is critical because in higher, dryer areas, some seeds can barely grow, and in lower, wetter areas, it can look like a salad fest. 
Factor in Where You'll Hunt
Knowing where you'll be on the food plot is just as important as managing the food plot. I never recommend sitting on the ground. 
For starters, this makes it very easy for deer to smell you. Secondly, it makes it easier for them and other animals to see you, spooking the deer. 
If you want to do it the right way, opt for a shooting house, ladder stand, or climber. 
Shooting houses are best for those with kids because they give you a little luxury of moving around without a high chance of spooking deer. 
Ladder stands are great for single hunters, couples, or well-behaved children. 
Climbers are best for adults who prefer to be able to move around and climb very high. This is just a personal preference, so feel free to do a little of each.
---
Frequently Asked Questions 
What's The Best Seed?
Determining the best seed is critical for hunting success. This answer also depends on your region and climate. 

However, the top five are typically brassicas, oats, wheat, ryegrass, and peas. 

Prior to planting, I suggest you do a quick soil test to determine if any particular seed is or isn't ideal. Luckily, most of these seeds are considerably inexpensive. 
What Can I Hunt On a Food Plot?
Food plots are most commonly used for hunting deer. As mentioned before, food plots give deer a wide-open area to graze, socialize, and ultimately, enjoy life. 

However, you can also hunt turkeys on food plots. 

While most turkeys hang out in the trees, if you head out early in the morning, you may be able to call one out to the open field, giving you a clear shot. I have done this several times.
What Are The Restrictions of Hunting On a Homestead?
There aren't any particular restrictions right off the bat, but there may be restrictions in your local area. However, it is essential to know the basics. 

First and foremost, never bait deer unless it's legal. Doing so can result in you getting into major trouble and your hunting rights revoked. 

Make sure you are far enough out of the city to hunt. In some cases, even if you feel like you're out of town, even if you're just 100 feet away from the city line, you can get fined. 
---
Verdict
Food plots bring a huge convenience factor to any property but in particular a homestead. 
It's more than likely not going to feed you and your family full time, but it can be a major supplement. 
I recommend you learn how to can food, as each deer you bring down can be stored and saved when the garden isn't doing its best to have food on the table. 
You may also be able to lease some of your land if you have five or more food plots. 
Just five or so is enough to rent each to one member for a hundred or so per month, which is a lot for a homestead; no electricity, no water, or rent bills!